October 2, 2023
Morocco, a country known for its rich history, vibrant culture, and stunning...
March 23, 2023
Gifting jewelry to those close to us can be a beautiful way...
February 2, 2023
Knotless braids are a popular hairstyle that offers a sleek, polished look. They are created without any knots or visible ties and can provide a protective style that lasts for weeks. If you're looking to learn how to achieve the perfect knotless braid, this blog post is for you. We'll go over the basics of knotless braids, the supplies you'll need, and step-by-step instructions on... read more
October 11, 2022
Now that you've said yes to your lover's proposal, it's...
READ MORE
February 11, 2021
Wedding songs play a vital role throughout the entire wedding...
READ MORE
ABOUT ME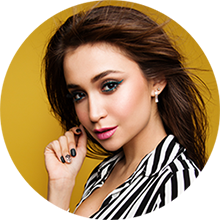 I'm, a writer, podcaster and artist helping people eliminate emotional baggage clutter for better relationships, self-esteem and work. Enjoy my blog, learn from my mistakes and take heed of the pearls of wisdom I've picked up over time! If you want to share your experience or post your article then connect with us.
February 11, 2021
Keeping a journal or diary, cannot only be beneficial to you as an individual, but it can also be a benefit to your family. Do you remember the family vacation to Disneyland when you were 12? What about your parent's 20-year anniversary? Or... read more
February 11, 2021
How to entertain friends in Paris If you are planning to entertain friends in Paris, then you have a wide array of activities, entertainment, meals, and attractions to choose. Paris, the France's Capital has a wide variety of fun activities... read more
June 20, 2022
There are many signs of an abusive wife and it can be difficult to know how to deal with it. Dealing with an abusive wife can be very... read more