The Best Coffee Date Outfit to Make a Great First Impression
How you dress on the first date can make or break whether he'll ask you out again and even how successful the first date will be, so it's important to show off your best self. One of the easiest ways to do this? Dress in an outfit that makes you feel comfortable and confident, like this one inspired by the classic coffee date outfit that guys love to see on women. Follow these steps to find your own coffee date outfit that will increase your chances with him and help you succeed at your first date.
Tops For Fall
Believe it or not, some men pay close attention to what you wear. If your dress is sleeveless, make sure you cover up with a cardigan or blazer. Take special care in choosing and accessorizing your shoes; they're often one of the most important components of an outfit. For example, many men like women who know how to put on heels properly and walk in them comfortably—and they definitely like women who can both rock flip-flops and high heels. You should also be careful about your accessories; if there's anything too showy that might turn off conservative guys (i.e., chains), ditch it for something more low-key and feminine like dangly earrings or a cute handbag.
Skirts For Fall
The perfect outfit for a fall date is one that balances comfort and style. A pencil skirt is a great choice for a casual first date, but with so many skirts on sale for fall (right now!) you don't have to sacrifice form for function. Wear an A-line skirt, which will draw attention to your hourglass shape, or grab an empire waist pencil skirt that'll slim your middle. Look for high-waisted skirts—they're flattering and draw attention away from tummy trouble spots.
Dresses For Fall
While shorts might be one of your favorite things about summer, you can't wear them in every season—including fall. Dresses for fall typically range from lightweight to heavy and wide-ranging lengths. So whether you want to channel your inner Disney princess or don a trench coat over leggings, there are plenty of dresses that can keep you warm while looking cool. Dress up a high-low dress with heels or an oversized sweater. A sheer lace dress will highlight bare legs but also look chic paired with opaque tights. Whatever you choose, make sure it makes you feel like your best self! For inspiration, check out these first date outfits guys love .
Shoes For Fall
Nothing puts a damper on a date quite like uncomfortable shoes, which is why you should wear something that feels great. This can mean bringing along an extra pair in case your feet start hurting and suggests he take off his tie and jacket to help him relax. Shoes for fall are great for casual dates because they're not as heavy as winter boots, but not nearly as light as summer sandals. Ankle boots work well with skinny jeans or leggings and can be dressed up with a blouse, necklace and scarf when it's cold outside. Another great idea is to switch out your typical heels for ballet flats: they provide comfort while also looking cute with dresses or any type of skirt outfit.
Accessories For Fall
The first date outfit guys love doesn't have to be a drastic departure from your every day style. If you dress for business during work hours, wear something like that on a first date. Keep it on trend but never overdo it; start-ups can kill an outfit faster than anything else. Skirts and dresses are always safe bets when going out for drinks or dinner, and make sure you match your accessories with your shoes. Guys love girls who pay attention to detail, so be prepared to put some effort into not just looking good but also having fun while doing it!
Hair And Makeup For Fall
The first date is a time to look your best, but you don't want to go overboard. While it's always a good idea to keep your hair and makeup fresh and on-point, steer clear of going too over-the-top with high drama makeup or elaborate hairdos. You want him to notice you—not how much effort you put into your appearance. A natural look that compliments your features is key here, so don't be afraid to step outside of what might be considered typical for a first date.
ABOUT ME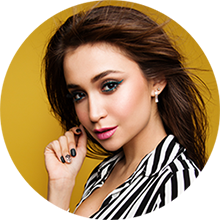 I'm, a writer, podcaster and artist helping people eliminate emotional baggage clutter for better relationships, self-esteem and work. Enjoy my blog, learn from my mistakes and take heed of the pearls of wisdom I've picked up over time! If you want to share your experience or post your article then connect with us.