How to Choose Wording for a Las Vegas Theme Wedding Invitation
Your Las Vegas wedding will be beautiful, whether you are getting married in Las Vegas or having a Las Vegas themed wedding elsewhere, you are ready to walk down the aisle. But how do you express in words to your family and friends that you're about to walk down a Las Vegas wedding aisle? It's more simple than many brides would like to think. Here are some tips for brides to think about when writing their Las Vegas wedding wording for their invitations.
First, keep it simple. Remember, you have to write the names, location, date, times, etc. all in about 14 lines, so find a funny quip or two line poem that fits you and your spouse to be and keep it at that.
Some ideas for keeping your Las Vegas wedding invitation wording simple are as follows: "Once Upon a Time … In Las Vegas," "What Happens in Vegas … Stays in our Hearts" or "What meant to be a romantic vacation in Vegas turned into the perfect moment to say I do."
The previous mentioned ideas for your Las Vegas wedding announcements are the perfect one or two liners for your invitations that explains it all without going into the entire Las Vegas wedding story.
If you do want to include your Las Vegas wedding biography, whether you have eloped to Las Vegas or are planning an elaborate Las Vegas themed wedding in your own backyard, either send it on a separate piece of stationary, or pass it out with the favors at the wedding. An invitation is the inappropriate time to write how you and your spouse to be met or your Las Vegas wedding story.
Next, the Las Vegas invitation wording you choose should match the tone of your wedding. Don't choose the phrase "What Happens in Vegas … Stays in our Hearts" if you are having poker night on Thursday and will happen to take your nuptials while smoking cigars in the middle of a round.
Lastly, don't stress out about exact invitation etiquette. Ninety percent of people don't know invitation etiquette and whether you are supposed to capitalize the date or the year, or if the time is capitalized if you are getting married in a church or not. Some goon made up invitation etiquette a long time ago and just like the English language, it has evolved into whatever people make it, so there is no wrong answer to what can or cannot be included on your Las Vegas wedding invitation.
The only etiquette to remember is to order your Las Vegas themed wedding invitations in advance. Couples should send out their invitations six to eight weeks before the big day and invitations often take up to two weeks to be delivered. Couples with short engagements often don't realize this and they hurry with their Las Vegas wedding announcements and mistakes can happen with the wording or even the date.
Good luck with your Las Vegas wedding. Viva Las Vegas!
Visit VegasWedlockInvitations.com for the largest selection of Las Vegas wedding invitations.
ABOUT ME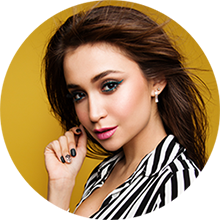 I'm, a writer, podcaster and artist helping people eliminate emotional baggage clutter for better relationships, self-esteem and work. Enjoy my blog, learn from my mistakes and take heed of the pearls of wisdom I've picked up over time! If you want to share your experience or post your article then connect with us.