15 date night ideas that don't break bank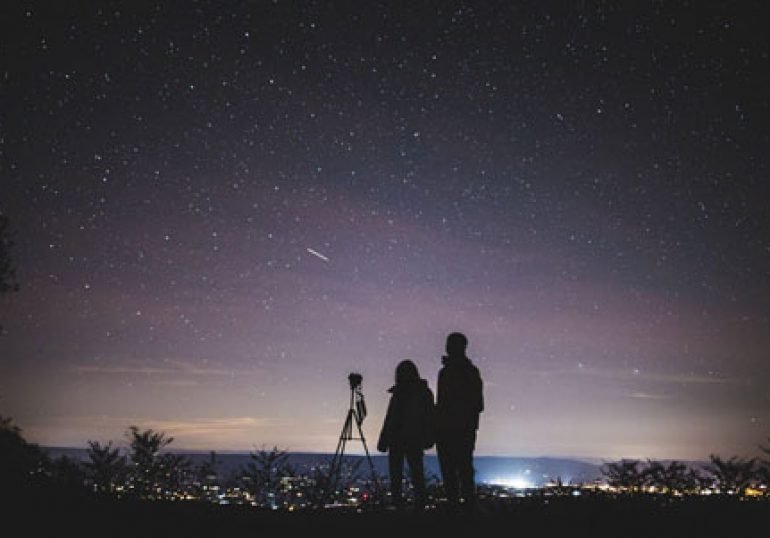 15 date night ideas that don't break the bank
Let's face it: dating can sometimes feel so overwhelming. Especially when you look at how it can do damage to your finances if you are not careful enough. It's easy to tell yourself to stick to a budget, but it's harder to put into action. Maybe you want to impress your date or maybe you want to make it a more memorable experience—it's hard to limit yourself when you expect nothing but the best.
Before we get to the juicy and inexpensive date ideas, keep in mind and heart that dating shouldn't be complicated. It should never stress you out. You can have just as much fun with budget-friendly date activities as you do with expensive, ultra-luxe night outs. After all, it's about the quality of you and your date's budding relationship that will make any moment better regardless of what you're doing.
Here are fifteen romantic yet affordable date night ideas that will help you create memories that will last.
Indoor Activities
Swap Hobbies
One great way for your date to know more about you and for you to know more about them is to get a glimpse of what they are passionate about. If you play an instrument, you can teach them the basics. Maybe give them a quick class on a language you've perfected over the years. Know how to skateboard and they don't? Bust out that extra board you've been keeping and share a few tips and tricks as you skate around your neighborhood.
You'll never know—you might just be the reason someone falls in love with a new passion.
Cook or Bake Together
Dinner dates almost always end up costing more than what's on your budget. Going out to a fancy restaurant is the norm, but you can switch it up every now and then by preparing and having a feast right at home. Whether or not you and your partner are good at cooking, home cooking or baking teaches you how to communicate and work together while having a fun time.
Dance In Each Other's Arms
A little music goes a long way. You can take an actual dance class and learn a few moves from the experts. Or you can bust out your speakers and just dance together at home. As long as you're both feeling the music and having a ton of fun, it doesn't really matter if one of you has two left feet.
DIY Your Spa Night At Home
Creating a personalized spa menu at home for your date not only helps with your money management, it's also something that can wholeheartedly come from you. Going out of your way to find what relaxes them shows a lot of effort. A couple of facial masks, scented candles, and calming bath salts will do. You can also put your hands to good use and give them a romantic massage that will have them wanting more.
Put Your Game Face On!
A good board game or video game can keep you up all night long. Whip up some fun snacks and a few boozy drinks, and you're sure to have a good time. You can even invite a few friends over to make things just a little more competitive and exciting.
Have A Book, Podcast or Music Club
If you and your date are book, podcast, or music album lovers, a private club for two is a terrific way to spend quality time. You'll get to share your opinions on several topics, broaden your knowledge, and strengthen your passions without a heavy price tag.
Outdoor Activities
Take A Walk
Sometimes, keeping it simple is the best way to create moments that matter. If there is a mountain range or a hiking trail you've never explored before, why not stroll hand in hand with your date? If you live in a more urban setting, you can take a stroll through your neighborhood. Walks are never just walks, anyway — you'll have plenty of time to have meaningful conversations.
Walk Your Dogs Together
If you and your date are dog lovers, take your lovely pets out for a walk together! You can even visit a dog park, a dog-friendly café or bar, or even a beach right after.
Go On A Hunt
For the more adventurous, try your hand at a scavenger hunt date night. Simply plan out your hunt, decide on what your surprise will be, and go forth to the creation and setting up of your clues. Alternatively, you can do a photo scavenger hunt with your date. List all the things you'll have to snap and go around town taking pictures and completing the list together.
Watch A Movie At A Drive-In
Binging movie after movie or a whole TV show right at the comforts of your home can get a little too redundant sometimes. If you haven't tried a drive-in with your date yet, don't miss out on this romantic date idea.
Play Games At A Local Arcade
Who says that old school isn't cool anymore? Grab your date and play to your hearts' content at an arcade. Air hockey, whac-a-mole, skeeball, just go nuts! You can also find a bar near you that has old-fashioned pinball machines and arcade games.
Tour Around
Surround yourself with art by checking out museums near you as they have days when tickets are free to the general public. If art isn't your thing, you can go on a brewery or distillery tour. Drinking beer is fun, but it'll taste better when you've got a little more knowledge about the booze you're sipping on.
Go Thrifting or Antiquing!
With thrifting and antiquing, you never know what you'll come across–and that is what makes it so entertaining! You might even discover an unexpected piece that's precious only to the two of you. To make this even more exciting, you can make a challenge out of the whole experience. Whoever manages to get an entire outfit at a cheaper price wins.
Have A Picnic
Picnics at a park never lose their romantic appeal. Grab some peanut butter and jelly sandwiches, slices of fruits, a thermos filled with delicious tea or a bottle of wine, and a blanket and you're good to go! Watch the world as it goes by while eating, converse, read a book or two—the possibilities are endless when it's just you and your date chilling at a park.
Stargaze
It wouldn't be a date night without gazing at the stars while holding your date's hand. Disconnect from the world for a couple of hours and just lay back and enjoy the beauty of the night with the one you're with. The best thing about stargazing? It costs nothing, especially if you're in the countryside.
If you're in the city, however, you can visit your local observatory and see if they have any regular showings.
Sure, getting dressed up for a fancy night out can be fun once in a while, but dating doesn't always have to cost you an arm and a leg. Spending time getting to know someone shouldn't break the bank. Date smarter by keeping your activities budget-friendly as much as possible. No matter how much or how little you spend on a date doesn't matter when you're creating moments you'll remember for a lifetime.
ABOUT ME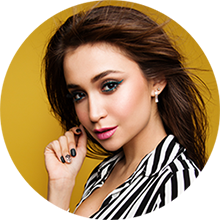 I'm, a writer, podcaster and artist helping people eliminate emotional baggage clutter for better relationships, self-esteem and work. Enjoy my blog, learn from my mistakes and take heed of the pearls of wisdom I've picked up over time! If you want to share your experience or post your article then connect with us.