Wedding Gowns: Learn the Silhouettes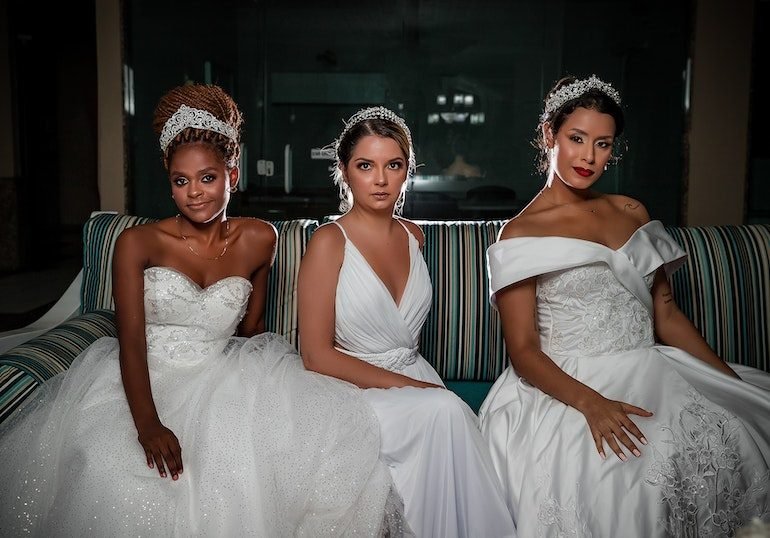 Now that you've said yes to your lover's proposal, it's time to say yes to your once-in-a-lifetime wedding dress. However, finding the perfect one is not as easy as it sounds. You'd have to learn a few terminologies, including the silhouettes that will flatter your figure and personality. To help you in this journey, check out the different wedding dress shapes below:
Sheath
A sheath silhouette is made with fabrics of very little stretch, thus clinging to your body like a second skin. It's a confidence booster for brides wanting to emphasize their curves, especially those with wide hips and large busts. Since this type of wedding dress also tends to fall straight to the floor, it has a subtle flare. As such, those with straight body types can also turn heads wearing sheaths with minimal effort.
Wearing a sheath dress can create an elongated illusion, so it's a favorite choice for brides on the smaller, petite side. It's a versatile silhouette that works well with many details, including lace appliques and bead sparkle embroideries. Of course, since it does not require a lot of fabric, sheaths are far from princess-like. However, it's perfect for brides aiming to channel their inner goddesses.
Jumpsuit
If you're aiming for a destination wedding, you can never go wrong with a jumpsuit silhouette. It's the right combination of chic and flirty while giving the vibes that you're ready to party. You could even dress it up for a more ornate and dramatic ceremony, making it the perfect choice for a fun, fashion-forward bride-to-be.
With a wedding jumpsuit, you don't have to weigh yourself down with fancy, elaborate skirts, and trains. Instead, you're free to choose any style of pants, from wide-legged to slim and cropped ones that'll help accentuate your body type. Pair it up with a plunging neckline or even a bustier corset, and you're good to go! Don't forget some fancy headpieces or minimalist jewelry to spice up the look even more.
Tea Length
Want to rock a bridal gown that screams classic chic but still has a bit of a modern touch? A tea-length wedding dress may just be the right pick for you. It's the perfect silhouette to impress your traditional folks and channel your inner fashionista. Since it's shorter than classic wedding gowns, you get more mobility and can move any way you want without tripping.
Tea-length wedding gowns usually fall just right above the ankle, but you can definitely make the style your own. You could even make it shorter and opt for a silhouette below the knee. Either way, there's one thing you shouldn't miss out on: getting eye-catching shoes that will secure your place as the darling of the crowd.
Ball Gown
Ready to fulfill your dream wedding and walk down the aisle looking like a princess straight out of a fairytale? The ballgown silhouette can help you achieve just that, perhaps even more. The style allows you to show off the perfect hourglass figure with its fitted bodice and dramatic flaring skirt. It's the ideal dress if you have a formal cathedral wedding that won't lose to any royal ceremony.
The extra layers of tulle make it all the more endearing, especially if you're twirling with your groom to several wedding songs. In addition, ballgowns are flattering on every kind of figure, so the only thing you have to worry about is the amount of fluffy layers you can handle. It won't matter if you're shorter or taller; ballgowns create an all-eyes-on-me effect that you'll love on your wedding day.
Slip
Aiming for a minimalist fashion that still won't lose in terms of sophistication? You may want to look into slip silhouettes, a must-have for every elegant bride who values the 'less is more' mindset. It's a simple wedding outfit that will surely be a show-stopper with the correct details and accessories. Remember, your options for a slip dress aren't limited to silk fabrics (though it's a timeless classic!); you can also go with lace, crepe, or even chiffon.
This sleek silhouette can literally go well with anything – from dainty accessories, and feather trims to velvet mules. You could even pair it up with a removable train for a more formal look during the ceremony. The best thing is that you're free to wear the dress long after the wedding, either for casual or semi-formal events.
A-Line
If there's one thing that perfectly describes an A-line silhouette, it's timeless. It has a tight-fitting bodice cinched at the waist that gently flares to an A-shape skirt. The style is not as dramatic as a ballgown but is still well-loved by brides aiming for quiet sophistication.
It's a universal choice that you can dress up or down depending on the formality of the ceremony. Imagine how dreamy you'd look in a soft, flowy dress decked in a simple set of diamonds. You could even make the style more mysterious by shrouding yourself in a veil or a dramatic cape. The thing is, A-line silhouettes make a superb palette for a bride still looking for her wedding theme.
Mermaid
If ballgowns are not your style, but you still want to fulfill your fantasy wedding, then you can opt for a mermaid silhouette instead. This curve-hugging style contours your body from the chest to the hips, then dramatically flares out at the knee. The result is a unique, flattering style that creates ripples every time you move, like a mermaid gliding through water.
Mermaid gowns are a classic wedding choice for sleek and sexy brides looking for a lot of details. There's one thing to note; you'd have to select the kind of shapewear and undergarments you wear carefully. This is crucial if you're on your time of the month, so look for the right period underwear that won't ruin the silhouette, especially when sitting down.
To Wrap It Up
Your wedding attire makes up a considerable part of your sacred ceremony. It's a major ingredient that will make or break your bridal memories. As such, you'd want a gown that will make you feel every bit of a princess (or a goddess!) while walking down the aisle. However, during your hunt for the ideal outfit, don't forget the most important thing – the right wedding dress is not one that hugs your curves perfectly. It's the one that makes you the most confident in your own skin.
ABOUT ME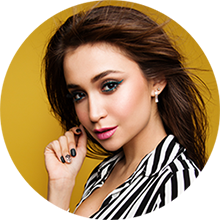 I'm, a writer, podcaster and artist helping people eliminate emotional baggage clutter for better relationships, self-esteem and work. Enjoy my blog, learn from my mistakes and take heed of the pearls of wisdom I've picked up over time! If you want to share your experience or post your article then connect with us.