Dating Someone in Jail: What You Need to Know
They say there's a chance of finding love anywhere. So it's not too shocking that there are people who find it in someone serving time in jail. You might not know this, but there are tons of prison dating sites for those looking for inmate penpals. That allows those who have paid or are paying their debt to society to meet people who would not judge them.
Dating an incarcerated individual, however, is rarely easy. Even romantic relationships in the free world have their ups and downs. You should be aware that with the added restrictions of four-walled cells and prison bars, things get even more challenging.
What You Should Consider
If you're considering dating someone currently in jail, there are a few things you should take into consideration first.
For one, it's essential to be aware of potential dangers and risks associated with this decision. There could be a lot of violence and conflict in the relationship, and you may be putting yourself in danger by getting involved with someone incarcerated.
Also, consider the practicalities of dating behind bars. For example, you'll need to be able to visit them in prison and have a way to communicate with them.
Finally, you should ensure you're emotionally ready to handle a relationship with someone in jail. It can be difficult and stressful, and you should be sure you're up for it.
What are the Challenges of Dating Someone in Jail?
Entering a relationship with an incarcerated person isn't a decision many would take or consider. But all the same, those who choose to walk this path should not be easily judged or scorned.
We're breaking down and digging deeper into the challenges you might encounter:
Communication
Communication is vital in any relationship. When you're dating someone in jail, it's apparent that you will not get to talk with your partner as often as you'd like. Most times, writing letters and occasional phone calls – collect calls, subject to monitoring and recording – are probably the only forms of communication allowed.
Maximize these resources well. Writing letters can help you know each other better or offer a little comfort to your incarcerated partner. When doing so, choose encouraging words to help them get through the hard times they're dealing with.
They are spending time together.
Unlike most regular couples, going on dates or movie nights is not an available option, and special occasions might not even get celebrated together. You must be prepared to accept that the only time you'll see each other is during visit schedules, and it usually only lasts for an hour or less.
Prison visitation schedules vary for each state or city prison. Some allow two (2) 60-minute visits a week, while some only allow four (4) visits per month. Nevertheless, this means spending much time together is out of the question.
Privacy and Intimacy.
Chances for both are hard to come by. Usually, prisons only allow handshakes, hugs, or kisses (proper ones) at the beginning and end of visits, which only last for a few seconds, with an officer keeping watch. No matter how much you miss each other, you're not free to express it enough through physical touch.
Some states allow "conjugal visits," but these are for spouses or a married partner.
Judgment from society or people.
You should know that not everyone will be accepting and understanding of your choices and overall situation. You need to learn not to get affected by negative things other people might say.
Sometimes, even parents would discourage their children from dating someone in jail. But at the end of the day, you're the only one who can make decisions for yourself.
The future is uncertain.
Depending on what reason your partner is in jail, there's no assurance if they're going to get released and be able to reintegrate into society. You should be open to the possibility of maintaining a relationship that's almost similar to long-distance ones for as long as they're serving time behind bars.
Self-doubts, insecurities.
That can go both ways. There will inevitably be moments when you feel down and tend to doubt the relationship. But note that this can also be the case for your partner in jail. They might feel inadequate for not being able to provide for you or think you're missing out on many things because of them.
Mood changes.
Life behind bars can't possibly be an ideal one. An incarcerated person can suffer from stress physically and mentally, and this might cause their moods to change. You must be willing to understand this and exercise patience during these situations.
What You Should Do Before Diving Into It
It's not a decision to be made lightly, and there are several adjustments you must make for the relationship to work. Here's more helpful advice before you make it official with an inmate:
Do a self-assessment if you can handle the stress and challenges that come with the relationship. Think if it is worth the shot.
Learn more about them – their personality, their bad habits, and if it's safe for you to associate yourself with them. You wouldn't want to be with someone who can potentially be violent or abusive.
Don't spend or send money from the get-go. It will let you know whether your partner is genuinely interested in you, not what you can give or do for them.
Find out if you have similar interests and whether you're compatible with each other.
Write more than you visit (at least in the early days of the blooming relationship).
Talk to someone in the same situation and ask for their insights.
Conclusion
Dating someone in jail is not a walk in the park, and don't expect it to be all sunshine and rainbows either. But if both parties do their best to work things out, it's possible to have a relationship that could last for a long time.
YOU MAY ALSO LIKE
ABOUT ME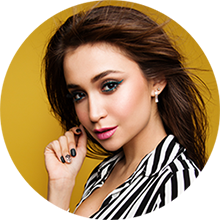 I'm, a writer, podcaster and artist helping people eliminate emotional baggage clutter for better relationships, self-esteem and work. Enjoy my blog, learn from my mistakes and take heed of the pearls of wisdom I've picked up over time! If you want to share your experience or post your article then connect with us.