Family – The Basic Social Unit
Family is the basic social unit. Family represents people living together by ties of marriage, blood or adaptation, thus representing a single household. According to sociology, the family has the primary function of reproducing society; biologically, socially, or both. There are various structures of a family based on the relationship shared between the parent and the children. The different types of family are patrifocal, where the family consists of a father and his child; matrifocal, where the family consists of a mother and her child. Consanguineal family is one which consists of the mother, the child and other people, mainly belonging to the family of the mother. The conjugal family consists of one or more mothers and their children, with other people and one or more spouses.
The parent-child relationship varies due to different cultures. One of the prominent forms is the nuclear family. It consists of the marital pair living with their offspring separately. The joint family is an extension of the nuclear family. Joint family occurs when children of one sex live at their parents' house. In a joint family, the children bring along their spouse to live with them at their parents' house after marriage. A joint family usually consists of an older man and his wife, his sons and unmarried daughters, his sons' wives and children. Members of a joint family share all the task of trade, food gathering and preparation and child rearing.
Children who share one parent but not another are called "half–brothers" or "half–sisters". Children who do not share parents, but whose parents are married, are called "step-brothers" or "step-sisters". Similarly, if a person is married to the parent of a child, but is not the parent of the child themselves; they are called "stepfather" or "stepmother".
A complex family involves more than two adults. It refers to any extended family or to polygamy of any type. A joint family is also known as a complex family. The parents and their children in a joint family live together under a single roof. In a joint family setup, the womenfolk are often housewives and cook for the entire family. The patriarch of the family is usually the oldest male member, who lays down the rules of the family. This kind of setup is fast eroding in many parts of the world. Almost all the urban families are switching over to the nuclear family society.
ABOUT ME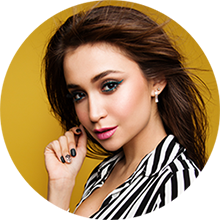 I'm, a writer, podcaster and artist helping people eliminate emotional baggage clutter for better relationships, self-esteem and work. Enjoy my blog, learn from my mistakes and take heed of the pearls of wisdom I've picked up over time! If you want to share your experience or post your article then connect with us.